The possibility that Truth Social is just Mastodon with extra steps have even seeped into the public consciousness via a few mainstream media articles, and I found that many implications have not been discussed, such as whether the screenshots we've seen are for real, or did someone just spoof it by installing a Mastodon instance for themselves? Even if it is real, was this an AGPL violation, by not disclosing the source code even if the Mastodon fork was only running for their own internal use? What if that was only for testing, and they abandoned using a Mastodon base, but forgot to shut down the server?
I made a video dissecting the possibilities and how these might jive with the stipulations in the AGLPv3: YouTube video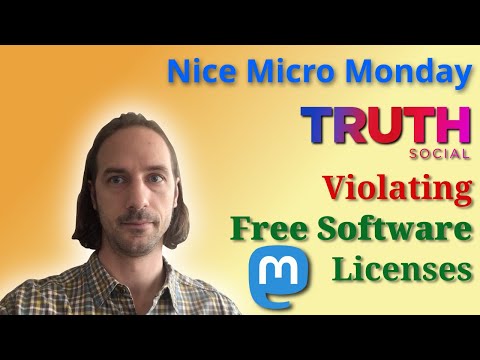 or Odysee video
If there is anyone else, who thought about it and maybe understands Free Software licenses better than me, please share your opinions, I'm very curious if I got things wrong or not.