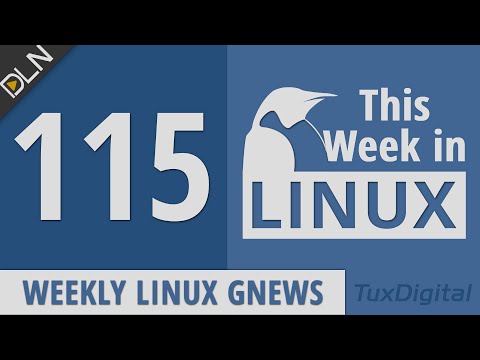 Edit: updated episode shownotes to include the firefox instructions: thanks for reporting the issue @haroldcrews
Afternoon Michael, what was the FireFox about:config setting to change? Thanks.
I need to update the show notes, oops
here is the quick answer here
accessible via the about:config page as two options
They're disabled by default
To enable:
    new tab
    type about:config
    search for vaapi
    Set these to "true"
        media.ffmpeg.vaapi-drm-display.enabled
        media.ffmpeg.vaapi.enabled
    Restart browser
    Check if playback is improved in YouTube, Vimeo, ect

Thanks. I appreciate that.
Thanks for this tip !
I also wanted to comment on Fedora switching to BTRFS…
Let me preface this by saying that,The approach by the Fedora team has left many people thinking that their current OS will be "updated" or that their Silverblue install will be migrated over to BTRFS from their current file system. This simple miscommunication has left over 100+ comments in the post/thread on the Fedora Magazine announcement thread.
I personally will not be switching to BTRFS from my current XFS builds, as I see it a bit impractical to test a file system in a week, that could potentially have ramifications months down the line that can't feasibly come up in this small span of time. I know that games (Steam, Proton, WINE builds) have problems running on BTRFS, also expecting fairly new users to "test" a file system will yield poor results.
The file system is a tool that basic/new users have little interaction with. Expecting to test a File System should include dump and restores, backup utilities, shrinking and growing the file system, scrubbing, RAID configs and handling swap configurations.
I think BTRFS should continue to be an option for new users/installs. Anaconda (Fedora's Installer) has an option for "Standard installations, LVM configuration and custom) This should just be a choice in custom and allow for users who know what they want to go for it.
Thanks, @MichaelTunnell very informative, as ever
I think Fedora are known for their bold moves as far as distros go, so I'll be interested to read how people fare with Btrfs on release 33. I've only just restarted using Fedora in a VM and I like it. Same for CentOS Stream. Sadly the previous versions of both stopped updating correctly on my systems so I had to do fresh installs. That's not something I'm used to as Debian's been updating pretty well between versions… for must be about seven years now on most of my laptops.
It's been a while since I saw browser speed-test comparisons, though I'm guessing if Firefox is starting to use GPU acceleration, maybe it will be outperforming the others? Not why I use it anyway; I much prefer Mozilla to Google and Microsoft.
I'm a bit behind with DL podcasts but the Quality Control Platform idea sounds fantastic. I'm going to hop over to that thread right away, though as I have just resumed an LFS build and have one other really important project on the go right now, not sure if I can contribute at this stage. Maybe some time soon though