First of all, welcome to the Destination Linux Network Discourse forum!
DLN is a community hub and media network designed to bring passionate creators together with their communities to spread our love of open-source, technology, and Linux.
DLN has officially launched as of Sunday September 15th, 2019. We're so excited to invite you to be among the first to explore and participate in the community.
Things To Do:
Customize:
You can also customize this Forum quite a bit and one of the big things is that you can customize the entire theme of the forum. If you prefer a Dark Theme you can easily switch to a Dark Mode in your profile/interface settings. Here is a video demonstrating how to do so.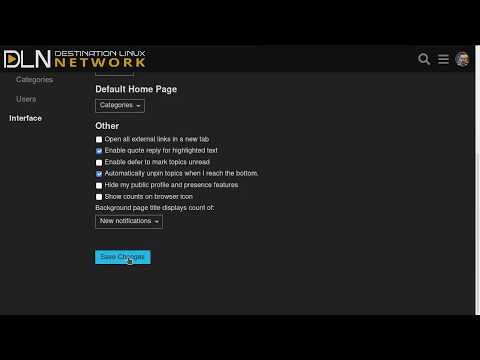 ---
Did you miss the announcement?