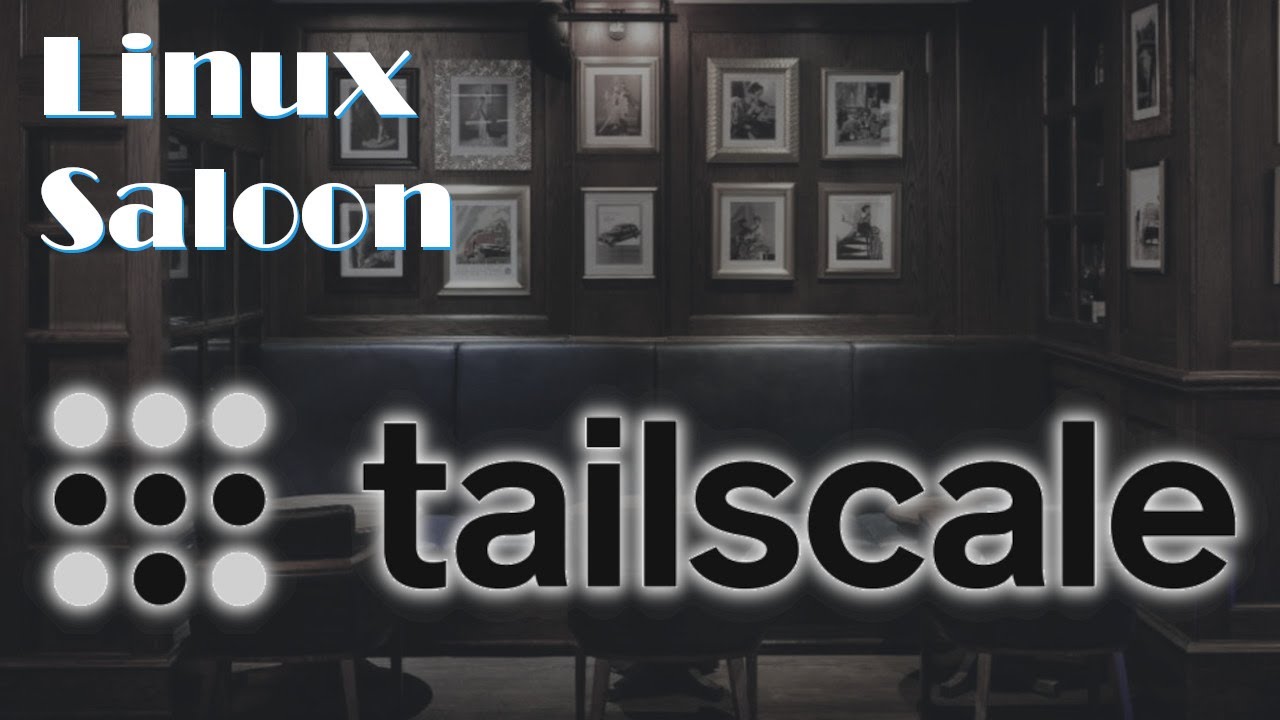 It's pretty rare when the overall impression of a piece of software goes so well, people are pretty motivated to continue to use it. On this Application Appetizer, we talked about Tailscale and there was not one dissenting experience expressed by anyone. It was pretty fantastic, really.
We also chatted about some other fun topics, as we do, like GPT4All, a self-hosted Chat GPT, Virtualization solutions, and performing real work on an Android Tablet. To kick off the show, Zeb talks about his quest for a "Forever Distro" that he can get along with so that he is can just get his work done.
If you have an suggestions for topics, be they news, distributions, applications or anything that is Linux, tech or open source related, comment below or send an email to suggestions@linuxsaloon.com
Thanks so much for your continued support in watching, sharing and subscribing to Linux Saloon.
Discuss here on the Tux Digital Linux Forum:
00:00:00 Introductions
00:01:36 Zeb lookkng for his forever distro
00:15:15 How long do you need to roll to the next kernel
00:21:25 GPT4All, self-hosting GPT chat
Guide: Self-hosting open source GPT chat with no GPU using GPT4All
– GPT4All is easy for anyone to install and use. It allows you to download from a selection of ggml GPT models curated by GPT4All and provides a native GUI chat interface.
– Hardware requirements: Any CPU (more cores/mhz the better), up to 16GB of RAM depending on model
Guide: Self-hosting open source GPT chat with no GPU using GPT4All
00:26:00 Tailscale Experience Strawpoll
How has your experience with tailscale been? - Online Poll - StrawPoll.com
00:28:35 What is Tailscale
https://tailscale.com
00:32:36 Tailscale Setup Experience
Tailscale June Newsletter · Tailscale
00:32:59 Tailscale Use Cases
01:11:02 Next Week Open Mic Night and House Keeping
01:12:42 Virtualizing Solutions
01:26:27 Real Work on an Android Tablet
01:44:40 Ubports curiosity
01:53:54 Closing Time
01:59:10 Bloopers and Extras
Headscale, an alternative backend that's FOSS
– GitHub - juanfont/headscale: An open source, self-hosted implementation of the Tailscale control server
Eznix Arch: Ezarcher download | SourceForge.net
Zero trust security model - Wikipedia
Running Windows better in VMs
virt-manager
– Change device settings:
– CPUs:
– Logical host CPUs: 4 or more
– Make sure "Copy host CPU configuration (host-passthrough)" is checked
– Memory: 8192MB or more
– Video: Try QXL or virtio
– NIC: Try e1000e instead of virtio
– Mouse: If "EvTouch USB Graphics Tablet" is missing, add it with "Add Hardware"
– Copy the qcow2 to a ramdisk folder (run from RAM)
Pinephone
– Ubuntu Touch
– They're working on the battery crushing "sleep" problem of push notifications not being unified under a single API in Linux like they are on Android.
– Dalton Durst gave a talk about it: Brickless battery saving with Ubuntu Touch - Dalton Durst - YouTube
– You can run LineageOS and Android AOSP and on the Pinephone using GloDroid
– Project has been going steady for some time, might? have all peripherals working now.
– GitHub - GloDroid/glodroid_manifest: Android port that aims to bring both user- and developer-friendly experience in using AOSP with a set of single-board computers (SBC), phones and other devices.
Other Resources:
Linux Saloon Community on Telegram – Telegram: Contact @linuxsaloon
Discord Server – http://discord.linuxsaloon.com/