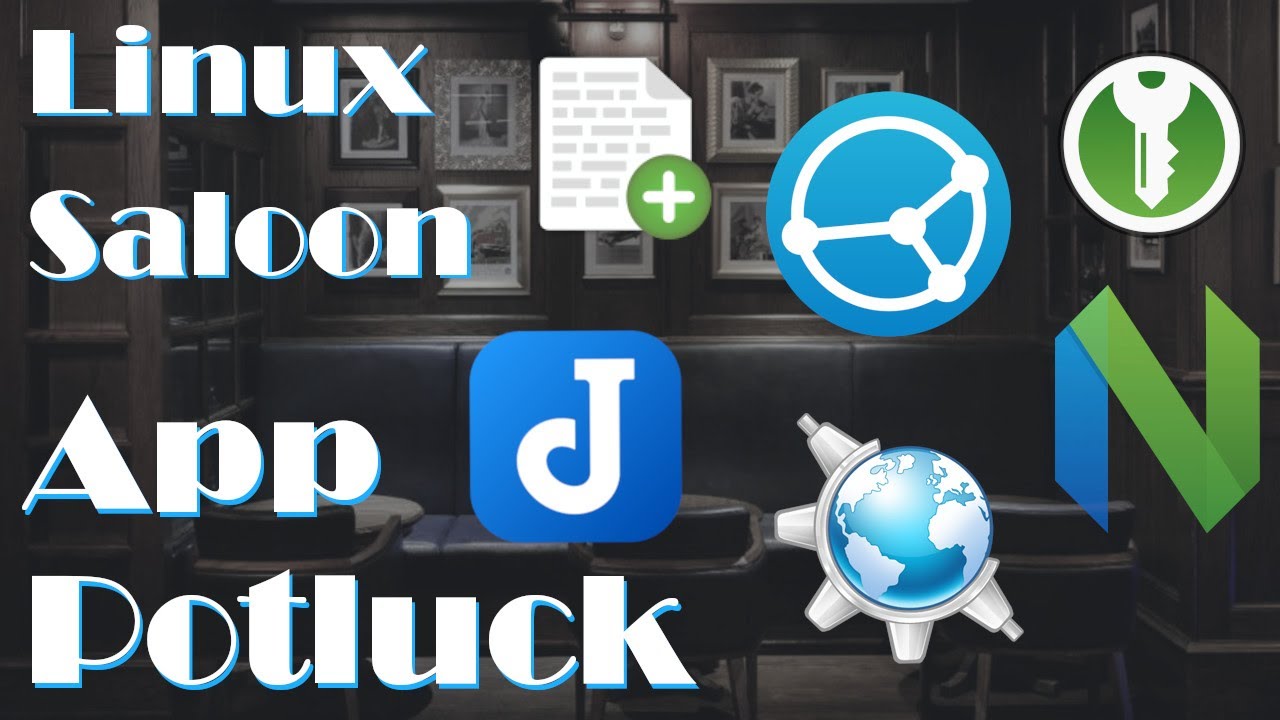 On this Application "potluck" we talked about some applications that we enjoy using. The best part about these episodes is that we all can try something new or at least have a new tool on the ready when we need it.
Thanks so much for your continued support in watching, sharing and subscribing to Linux Saloon.
00:00:00 Introductions
00:01:29 Colin's looking at Rolling Release Linux Distributions
00:19:23 StrawPolls on Telegram layout and poll anonymity
00:34:54 Tagger Meta tagging Application
00:56:17 Tesseract - Ulfnic
01:00:57 exiftool
xhttps://exiftool.org/
01:05:33 Notepad Next
Notepad Next | Flathub
Notepad++ https://snapcraft.io/notepad-plus-plus
01:10:49 NeoVIM
https://neovim.io/
01:13:27 KeypassXC and Joplin with a little Syncthing
https://keepassxc.org/
https://joplinapp.org/
Syncthing on openSUSE – CubicleNate's Techpad
01:22:04 Konqueror
01:25:21 Gnome Meta Data Cleaner
https://metadatacleaner.romainvigier.fr/
01:26:17 FreeTube
https://freetubeapp.io/
01:30:42 Stacer
https://metadatacleaner.romainvigier.fr/
01:33:48 Next Week - Open Mic Night
01:34:24 Housekeeping
01:36:48 McDonald's Arch Deluxe most expensive flop
The Arch Deluxe Was a Hell of a Burger. It Was Also McDonald's Most Expensive Flop.
01:44:14 Last Call
01:54:09 Bloopers
Tesseract
Tesseract is a command line tool that does optical character recognition (or OCR) for extracting text from digital images.
How I use it is to interpret text inside screen-grabs which is especially useful when watching 'YouTubers' writing code or going to links on video, I then pipe it into a clipboard manager so I can grab the text from a screen-grab using a keyboard shortcut. Examples below:
X11 instructions:
sudo apt install maim tesseract xclip # Install dependencies
maim --select --hidecursor --format=png --quality=10 /dev/fd/1 | tesseract stdin stdout | xclip -in -selection clipboard
Wayland/wlroots instructions:
sudo apt install grim tesseract wl-clipboard # Install dependencies
grim -t png -l 9 -g "$(slurp)" - | tesseract stdin stdout | wl-copy