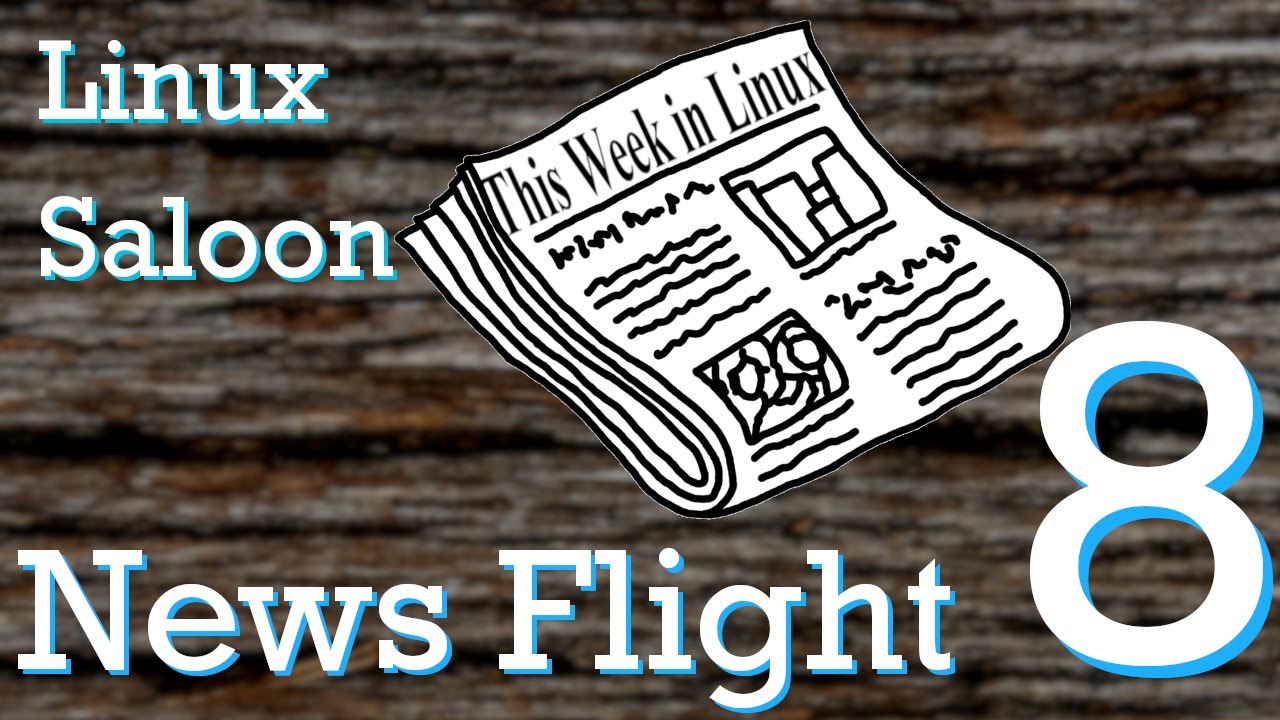 The Linux Saloon a place to discuss tech, open source and where Linux is always on Tap.
We covered topics in the news thanks to the help from Michael on "This Week in Linux" who supplied the stories.
This Week in Linux - TuxDigital
00:00:00 Introductions
00:01:07 Skrapjaw adventures with Pipewire and other Audio adventures
00:14:39 Lingot musical instrument tuning application
00:18:39 Strawpoll - Is there a need for a new desktop environment in Linux?
00:40:07 News Flight Night
00:40:19 Ubuntu Summit - Importance of face-to-face
00:53:58 WoeUSB-ng
00:59:39 Microsoft .NET 7 bring improved performance support on Linux
01:16:23 Rolling Rino Remix Update with Colin
01:29:14 Fwupd 1.8.7 Adds Support for More Star Labs Linux Laptops and Intel Discrete GPUs
01:36:52 Next week, Kali Linux Distro Exploration
01:39:23 Community Free Pour - StormOS
01:49:17 Last Call
01:52:11 Bloopers
Linux Saloon Community chat on Telegram:
http://telegram.linuxsaloon.com
Discord Server:
http://discord.linuxsaloon.com
Other Resources
https://destinationlinux.network/
http://LinuxSaloon.com
https://ale.org/
Skrapjaw audio tools
Rui Nuno Capela / qpwgraph · GitLab
PipeWire / Helvum · GitLab
GitHub - Da-Boom/AudioConfigs
Ubuntu Summit
https://youtu.be/L33F_upqlcI?t=13181
WoeUSB-ng
GitHub - WoeUSB/WoeUSB-ng: WoeUSB-ng is a simple tool that enable you to create your own usb stick windows installer from an iso image or a real DVD. This is a rewrite of original WoeUSB.
Rolling Rhino Remix to be Rhino Linux
https://rollingrhino.org/
Ubuntu but rolling but also stable! That's what Rhino Linux aims to be
Fwupd 1.8.7 Adds Support for More Star Labs Linux Laptops, Intel Discrete GPUs - Fwupd 1.8.7 Adds Support for More Star Labs Linux Laptops, Intel Discrete GPUs - 9to5Linux
Distro Exploration Kali Linux
https://www.kali.org
linux #NewsFlight #LinuxSaloon #ThisWeekInLinux #TWiL