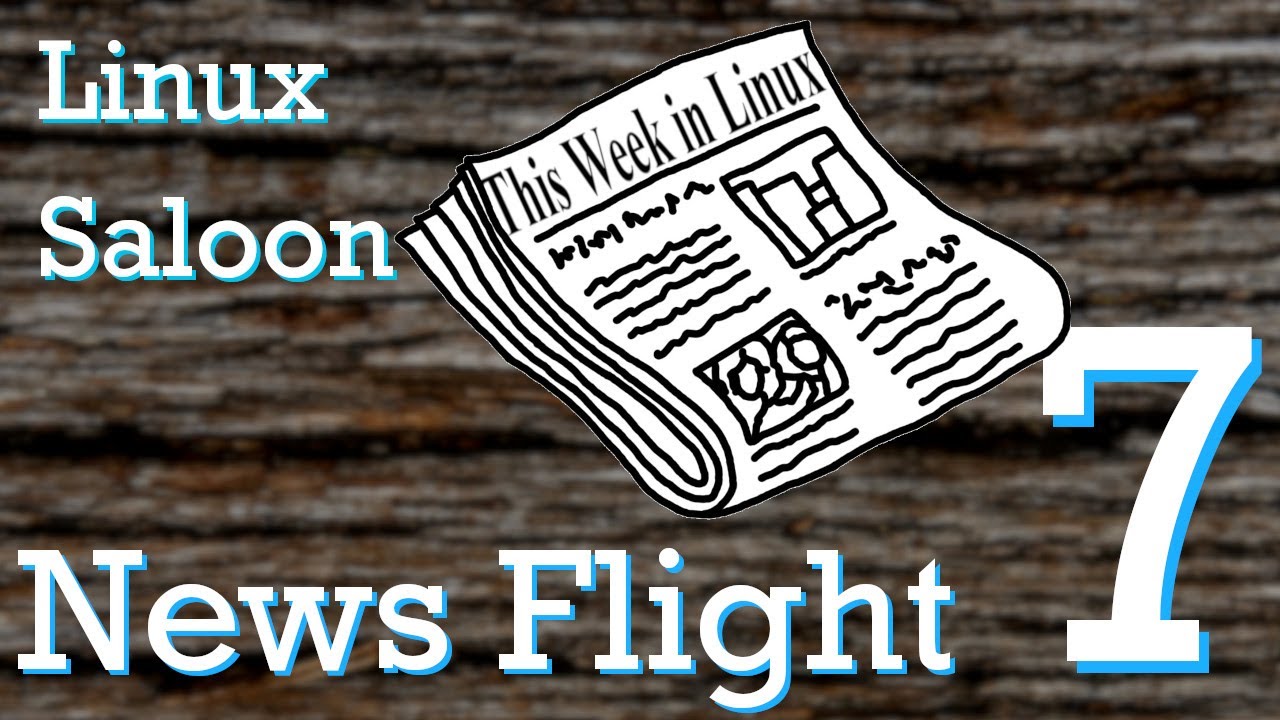 The Linux Saloon a place to discuss tech, open source and where Linux is always on Tap.
We covered topics in the news thanks to the help from Michael on "This Week in Linux" who supplied the stories.
00:00:00 Introductions
00:01:23 Nate has PETSCII Robots on TheC64 with SNES Controller
00:10:21 Thomas got a SteamDeck
00:28:24 Windows95 in an Electron App
00:33:23 Straw Poll, Terminal Application Party at the Linux Saloon
00:36:19 Salix 15.0 Released
00:43:47 Shikitega Linux Malware
00:54:46 Regata OS 22.0.5 Released
01:04:26 Blender 3.3 Released
01:08:58 Kubuntu Focus NX
01:12:05 SteamDeck Repair Centers
01:15:52 Thomas's dropped chip
01:25:03 Ubuntu Linux Gaming Efforts
01:36:18 Next week Terminal Application Extravaganza
01:38:37 Last Call
01:40:39 Bloopers
Linux Saloon Community chat on Telegram:
http://telegram.linuxsaloon.com
Discord Server:
http://discord.linuxsaloon.com
Other Resources
https://destinationlinux.network/
http://LinuxSaloon.com
https://ale.org/
TheC64 to use a SNES style controller with The 8-Bit Guy's PETSCII Robots -
PETSCII Robots on TheC64 Maxi or Mini with a SNES Controller – CubicleNate's Techpad
https://www.youtube.com/c/The8BitGuy
Petscii Robots Gameplay Tutorial - Petscii Robots Gameplay Tutorial - YouTube
Salix 15.0 Released - https://salixos.org/
Shikitega Linux Malware - Shikitega - New stealthy malware targeting Linux
Regata OS 22.0.5 Released - https://www.regataos.com/
Blender 3.3 Released - 3.3 LTS — blender.org
Kubuntu Focus NX - Kubuntu Focus NX GEN 2 - Replace your tower with extreme power for coding, compiling, creating, and devops.
Steam Deck Repair Centers - Steam Deck - Steam Deck repair centers are now online! - Steam News
Ubuntu Linux Gaming Efforts - Canonical Continues Snap'ing Up Linux Gaming For Ubuntu - Phoronix
This is Windows 95, running in an Electron app - GitHub - felixrieseberg/windows95: 💩🚀 Windows 95 in Electron. Runs on macOS, Linux, and Windows.
Flatpak on Slackware
SlackBuilds.org - flatpak
Pre-shared SSH Key
Pre-shared SSH Key – CubicleNate's Techpad
Top passwords in 2021:
https://nordpass.com/most-common-passwords-list/
Legendary Youtube Video upscaled to 4k
https://www.youtube.com/watch?v=o-YBDTqX_ZU
Original video for comparison:
https://www.youtube.com/watch?v=dQw4w9WgXcQ
linux #NewsFlight #LinuxSaloon #ThisWeekInLinux #TWiL