Phoronix: Linux Kernel Preparing New Guidelines For Using Inclusive Terminology - Phoronix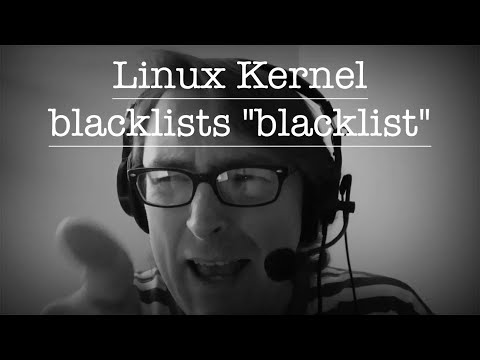 I think this is worthy of consideration as it's been a growing trend in Linux leadership.
I don't find any one instance objectionable but from a broader perspective I don't think the inclusion of a social campaign that appears willing to manufacture problems in order to create industry-wide expectations of performative social compliance is likely to be a winning strategy for software seeking to serve, not control.
I think Linux must be a community that welcomes people in good faith and judges them by the content of their character, not their immutable characteristics or the worst interpretations of their speech.
I think it's a point of pride that words associable with negative hisory could become so well defused. It's a declaration of evolution, a social victory, that they're regarded with ambivalence and I hope we don't waste any more time than we need to that could be spent contributing.
I don't follow Lunduke but this is a shout out, thank you.