Watch on LBRY or YouTube: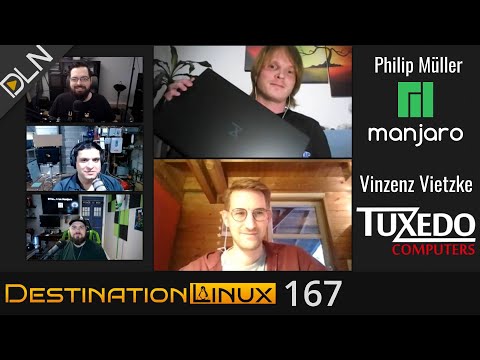 Still waiting on the LBRY notification. Are they having issues also?
I can't see it on LBRY either.
LBRY has a filesize limit of 2GB max on the sync and this week and last week were both around 2.5GB. I tried to upload last week's to LBRY many many times throughout the week and it never worked. I have to try and figure out a permanent solution for this.
I am new to it, and did not realize it had that limitation. That is going to be a real killer for the site.
Probably not workable, but there's an open-source video conferencing software from Jitsi (Jitsi Meet) which seems like it might work as a Zoom alternative.
Already solved it
It's not workable because it is very limited in options for our workflow but also it requires Chromium/Google Chrome and I really really hate when sites do that so on principle it created an arbitrary barrier for me.
Did you have to reduce the size/resolution?
Have you looked into Apache Open Meeting?
Unfortunate, yes. But that's the byproduct of agreeing on API standards (in this case a subset of WebRTC that Quantum/Gecko and Blink can't see eye-to-eye on), not so much a decision to create arbitrary barriers by Jitsi.
Though I suppose, they could have changed the product to focus more on compatibility rather than on feature parity with proprietary software. Who knows why those decisions come to bear though
I reduced the filesize, not the resolution. I had to transcode it and upload separately. I have to do it again today for DL168.
No, I have not tested this. We tested MANY options yesterday and all of them fell short in one way or another . . . some in many ways.
Turns out it totally is. If you self-host Jitsi and test it then you can use Firefox just fine but using their demo it tells you Chrome is required.
Huh, I pulled that fact from an open issue on Github. They said that feature parity isn't there but basic functionality works. I guess I should have checked all avenues. Perhaps they are as you say.
Thanks, everyone. I think it's pretty good Tuxedo teaming-up with Manjaro. I was on the Tuxedo website, looks pretty impressive, especially as buying their devices means saving oneself from being forced to pay for a copy of Windows!
I quite like Jitsi, though yes, it's annoying that it works with Chromium but not Firefox (on Debian at least). It's the only time I open Chromium.
Front Page Linux sounds very exciting indeed! These days I'm mostly on the forum just to comment on the shows, but look forward to the new site and content too
It is a shame indeed because I like Jitsi and we use it professionally, especially now and I really prefer not to use Zoom.