I've been creating in Inkscape for fun lately and wanted to see what other people creat using open source.

My logo was done in inkscape and krita. Professional grade tools for sure.
Krita is such a great program. Inkscape is literally in a league of its own.
I've used adobe Illustrate before I would say that they are on par with each other but I do like the layout of Inkscape more. I just find it more intuitive plus it's FOSS.
I use Inkscape and Krita when it comes to open source options but there are things that these apps cant do yet so I also use Photopea a lot and unfortunately I do have to still use Photoshop on rare occasions.
Inkscape and Krita are both great but they have specific purposes so they aren't always the best option for what I need at a given time so that is why use many different apps.
I use Blender and GIMP to make 3D artwork on my Solus machine. I love that I can use only FOSS tools and make something I'm happy with. Here's an artwork I made this last week for a competition:
My avatar came from blenderartists.org. When it comes to creating art, I just take photos with a smartphone, manage them in Shotwell, and crop them in Krita. I have an artistic side, but I know good art takes time, and I feel as though I don't have the time to spare to make good art.
I made a nice card for someone once with Inkscape, that once printed, you folded it up. So some of the writing was craftily upside down on the screen, but then was right-side up after the printing and folding.
Inkscape also have some excellent extensions for interfacing with lasercutters via Gcode! You could definitely make a lasercut rabbit and etch in shading, all from within Inkscape connected to a supported laser.
Thats a cool idea. im actually getting custom patches made out of the design
Every diy space I know uses inkscape with gcode (at least the three I know). You'll love it. Perhaps there is a hackerspace near you.
If you are making custom patches you should consider a programmable embroidery machine. The one I'm familiar with is Brother SE400 Embroidery Machine
It is insanely cool! I was using conductive thread to make custom badges.
Moebius is a really fun ascii artwork tool inspired by old school BBS! You can host it on a Raspberry Pi and allow others to collaboratively make art together. Here is the project github.
It is very easy to use, even for kids.
Then you can post your artwork to this forum or your website, etc. Heck, you could even turn it into a patch or t-shirt (this is what my friend did). Or host your own BBS with enigma 1/2 or Mystic bbs from a Raspberry Pi. Netrunner and Mystic bbs also have rad clients you can use for logging into your BBS over telnet. The communities are still active.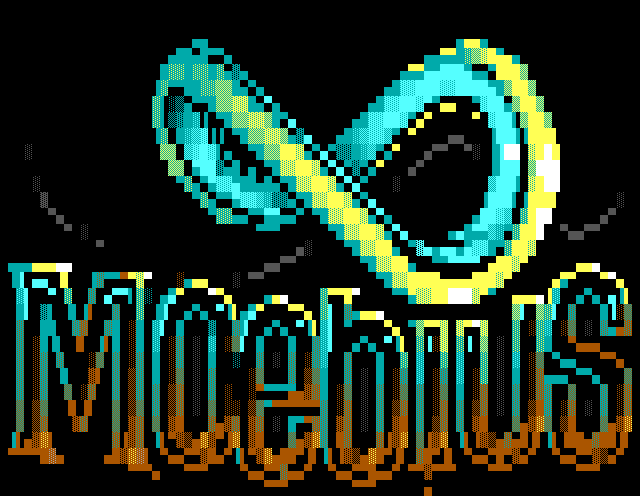 I will have to check it out
Call me ornery, but I prefer Gimp, It's been great for making background for my riced desktops.
Now, it's more of a photo editor as opposed to something like Inkscape, but it gets the job done for me.
Here it's Gimp, Inkscape, MyPaint, and… well, more gimp.
If you'd like to check out an interesting opensource-art site, openclipart.org has finally come back online and is were people donate royalty-free vector clipart (*.svg) from all over.
https://openclipart.org/artist/jastombaugh

Here is some of my favorite (copyright-free) Blender art, saved from blenderartists.org:
It's so bad that it's good!
Let's see if I get any hearts, and I might post some more…
By riced do you mean like weaboo stuff?
A human made this with Blender; is not AI generated. License is free of Copyright.
The work is entitled "Brainwashed":