"3D Printed Blasters Make Nerf Obsolete":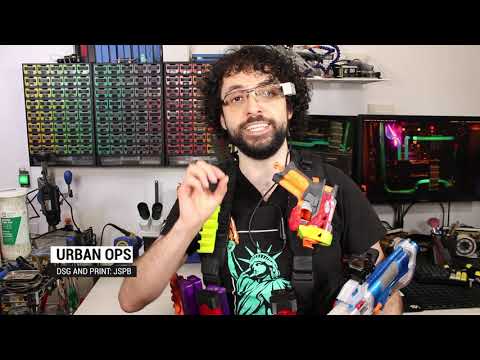 He specifically recommends two blaster designs, the "Caliburn", and "Talon Claw", by the 3D designer named "Captain Slug". See here.
PS: I'd far rather see fathers and sons getting outdoors and playing with each other with toys like these (wearing the proper protective safety gear, of course), rather than playing morally bankrupt video games like Cyberpunk 2077.